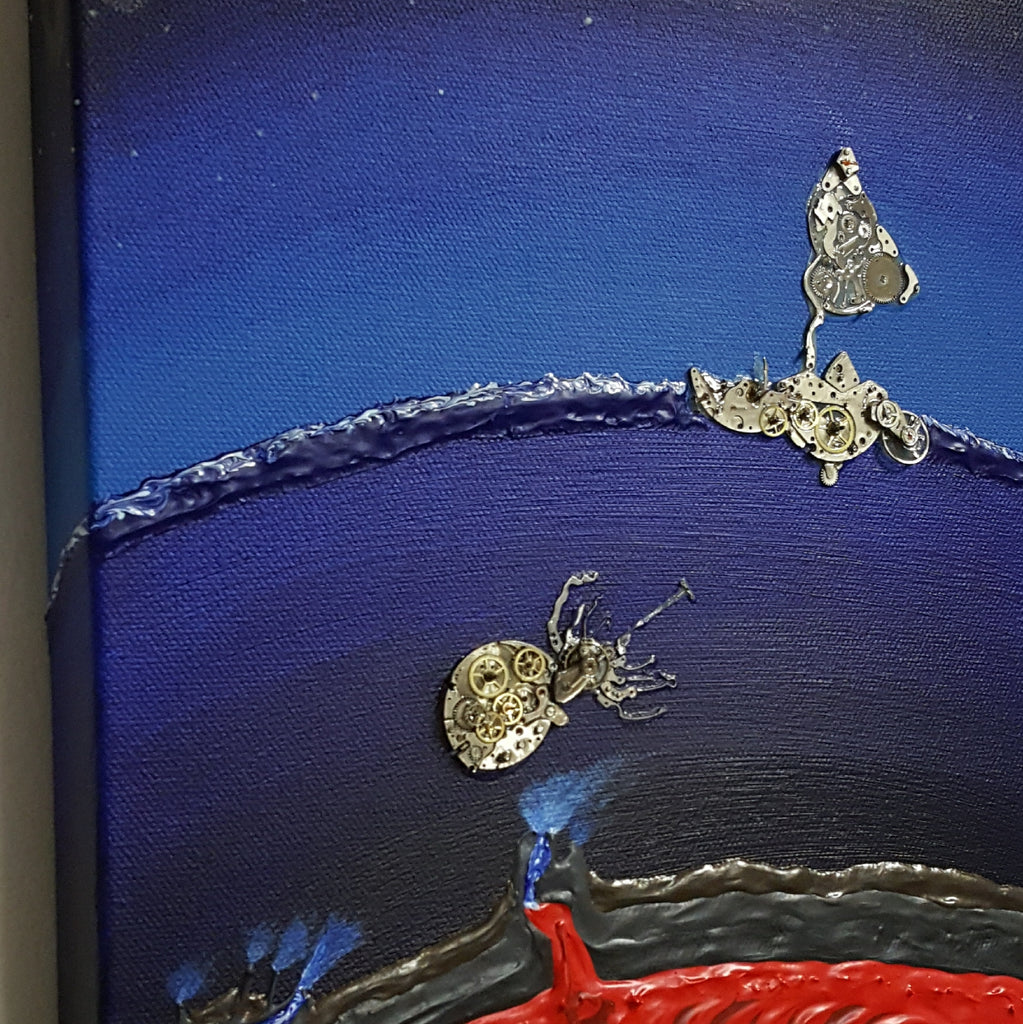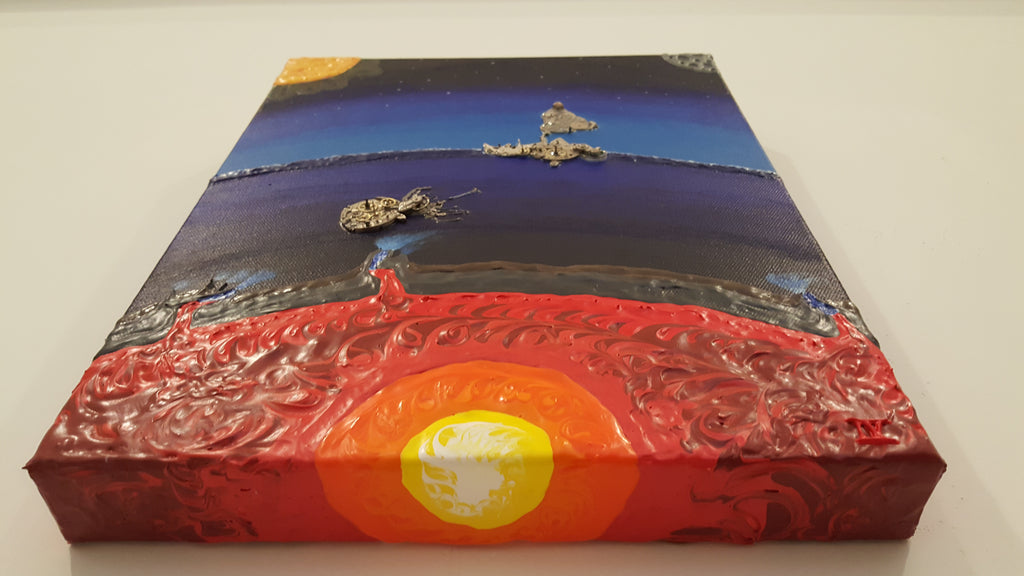 "Chrono Quest" - Saliboat & Giant Squid
$0.00
In the 1970's there was a battle, a war or a quest between the major watch manufacturers as they tried to build the best chronograph efficiently. Some of the biggest names were Landeron, Valjoux, and Venus whom was later bought by Valjoux.
In this painting are 2 chronographs from that era, from that quest, so-to-speak.
The giant squid is made out of a Landeron chronograph, which seems to be on the attach of the sailboat, which is made out of a Valjoux 7733.
The Valjoux 7733 was used with the first patented Regatta dial for a chronographs by Yema.
Both the squid and the sail boat glow in the dark, sorry not a great photo, but very cool in person. =)
Each painting comes with a Certificate of Authenticity which includes a signed letter with holographic ID number matching the handwritten note card attached to the back of the painting. These ID numbers our on an online database for reference.