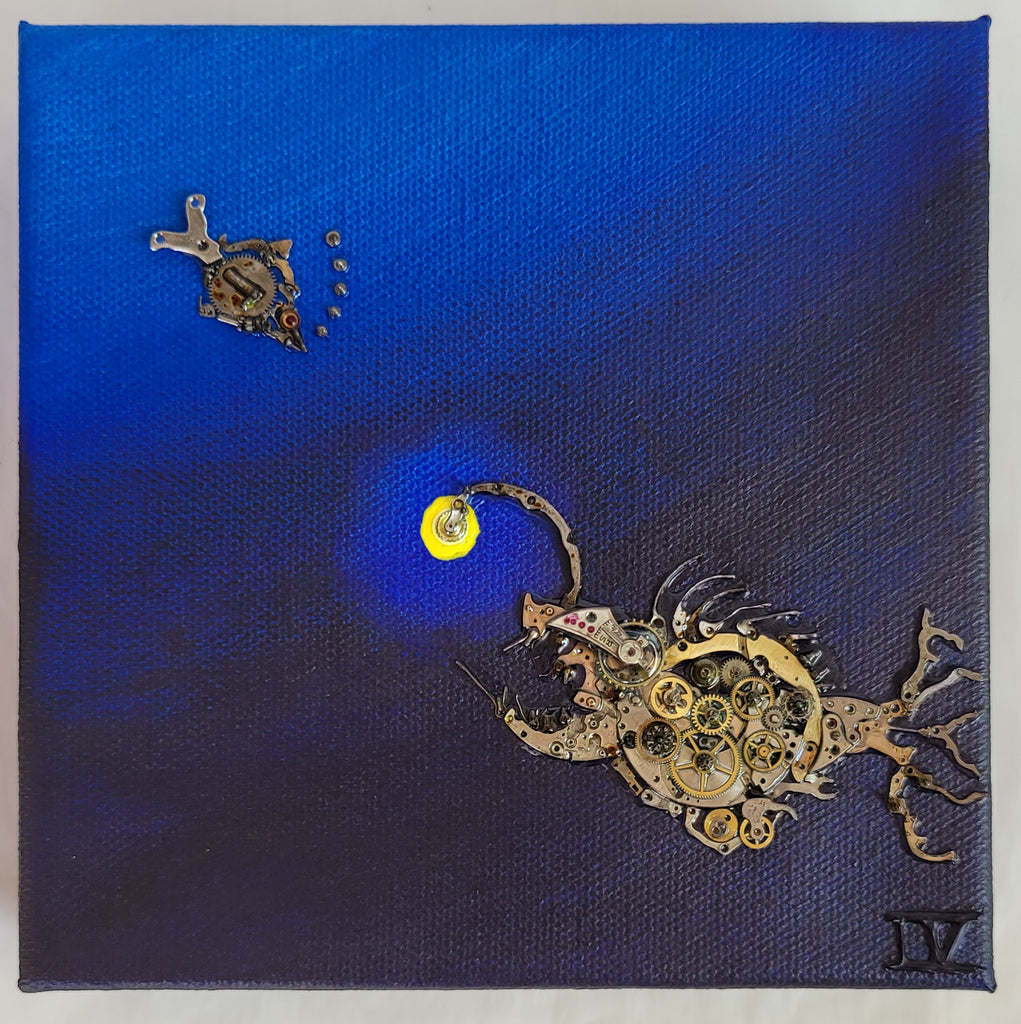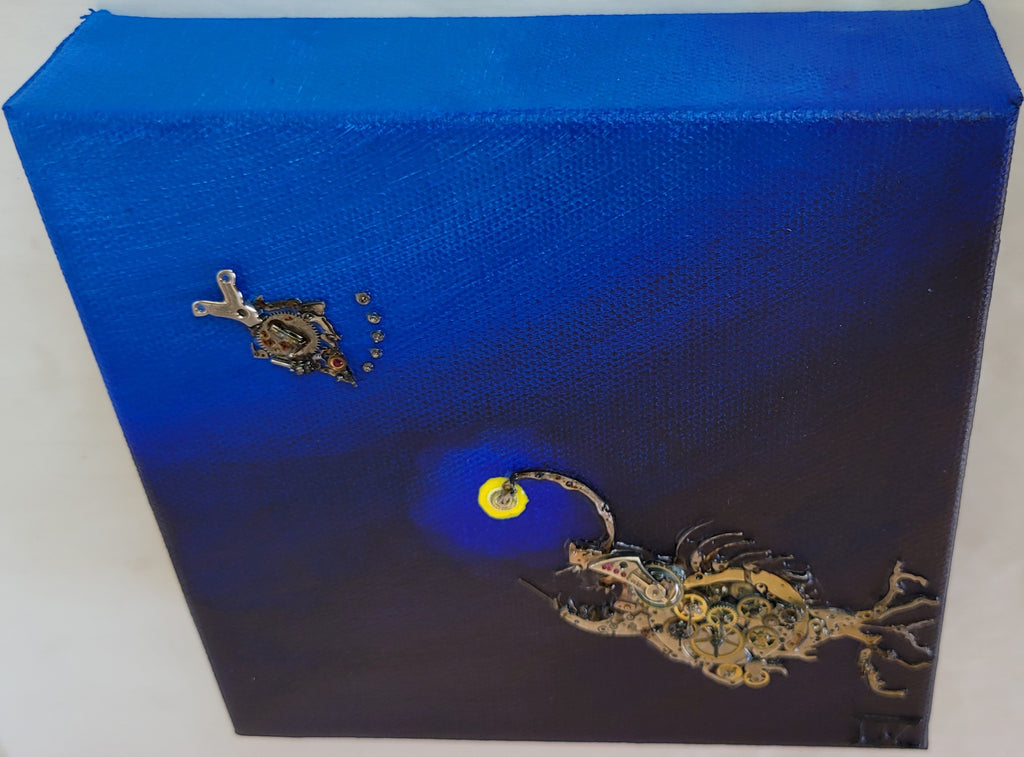 "Breitling Angler 150" - (6in x 6in)
$0.00
This is a very special Venus 150 that is stamped "Breitling Premier" used in the "Clamshell" back in the late 1940's, which was one of the earliest chronographs ever.
It is quite obvious that this movement has had a long journey and had a full life of use in it's 75 years so far.
But now it's on to it's next chapter in it's immortality...
Venus 150, Breitling Premier Watch Parts Painting
For this watch parts painting it felt fitting to create what looks like a prehistoric beast of an Angler Fish, attracting a very curious fish.
The fish's tail has the "Breitling Premier" stamp, and a few jewels piled up for its eye. Which seems to be fixed on the mysterious light coming from the deep. There are even a few rust spots on the side of the fish making it look more like a fish's coloring.
The prehistoric angler has super long teeth, and large top fin and tail. Also the balance wheel and bridge were used for the eye and placed jewels for more of the bio luminescence vibe. To top it off the angler's light bulb thing (aka: the luminescent organ, the esca) it actually glows in the dark in stages, glowing brighter at the center.
In the right lighting, it is just awesome! Will add better phots of it glowing, once possible.
**Some photos were taken before it was signed in the lower right corner.
This painting is 6in x 6in and comes with a small easel, shipped for free in the CONUS with coupon code: SHIPFREE

Each painting comes with a Certificate of Authenticity which includes a signed letter with holographic ID number matching the handwritten note card attached to the back of the painting. These ID numbers our on an online database for reference.