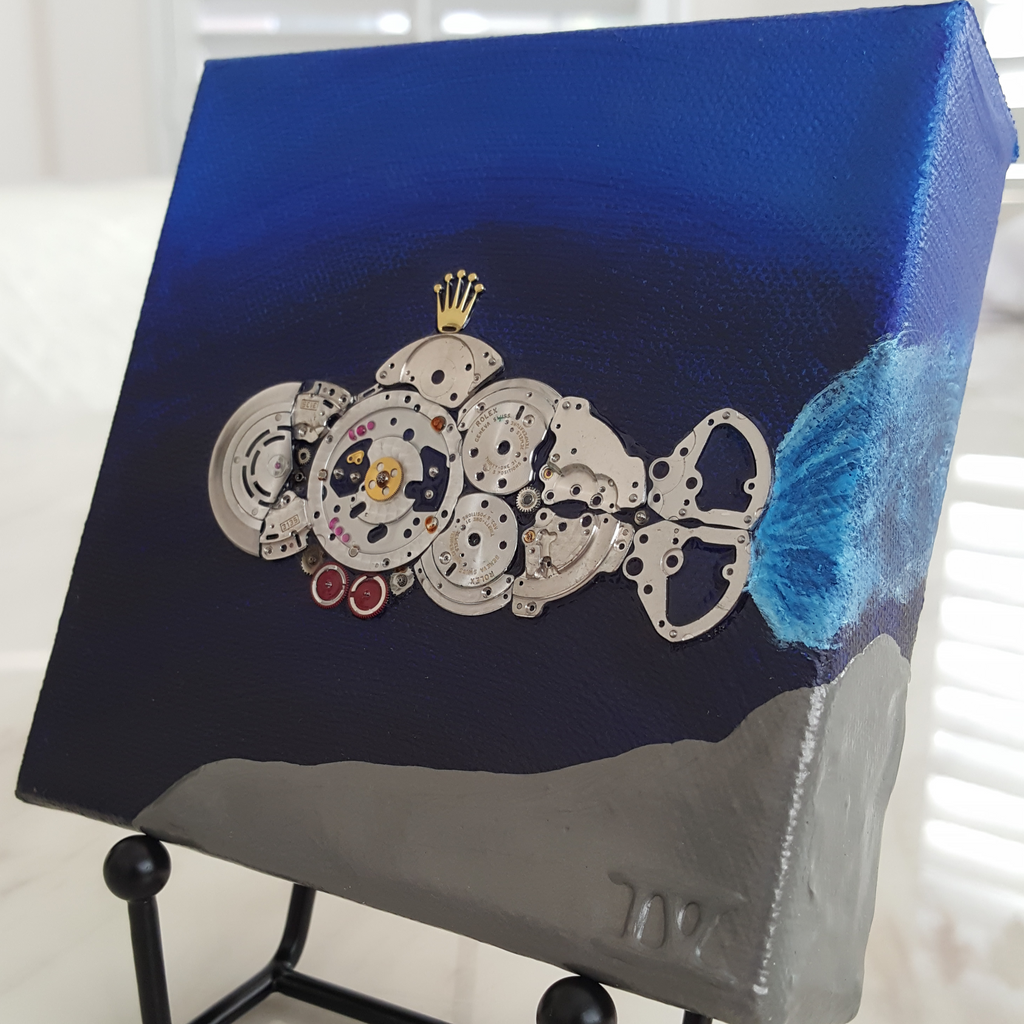 "Challenger 3135" - (5in by 5in) Rolex Submarine Watch Parts Painting
$0.00
The Mariana Trench is the deepest part of any ocean, the closest you can get to the core of the Earth. In 2012 Rolex was a part of the journey almost 7 miles down with explorer James Cameron. The submersible vessel reached 10,908 meters (35,787 feet) below the Pacific Ocean.

On the outside arm of the submarine was the Rolex "Challenger Deep" Deepsea powered by a caliber 3135.

This watch parts painting honors that using parts from two separate Rolex 3135 movements including two bridges stamped with "3135" and two bridges stamped with "Rolex".

The painting shows the submarine cruising in the deep ocean, reaching a ledge of what would be the Mariana Trench. At this depth, it's too deep for sunlight and not deep enough for the hydro vents to bring life around. This "Midnight Zone" is quite empty leaving lots for the imagination. What could be over the ledge?

Made for a Rolex lover, and quite possibly the first submarine ever made out of real Rolex parts and immortalized in a painting.
This painting is 5in x 5in and comes with a small easel, shipped for free in the CONUS with coupon code: SHIPFREE

Each painting comes with a Certificate of Authenticity which includes a signed letter with holographic ID number matching the handwritten note card attached to the back of the painting. These ID numbers our on an online database for reference.