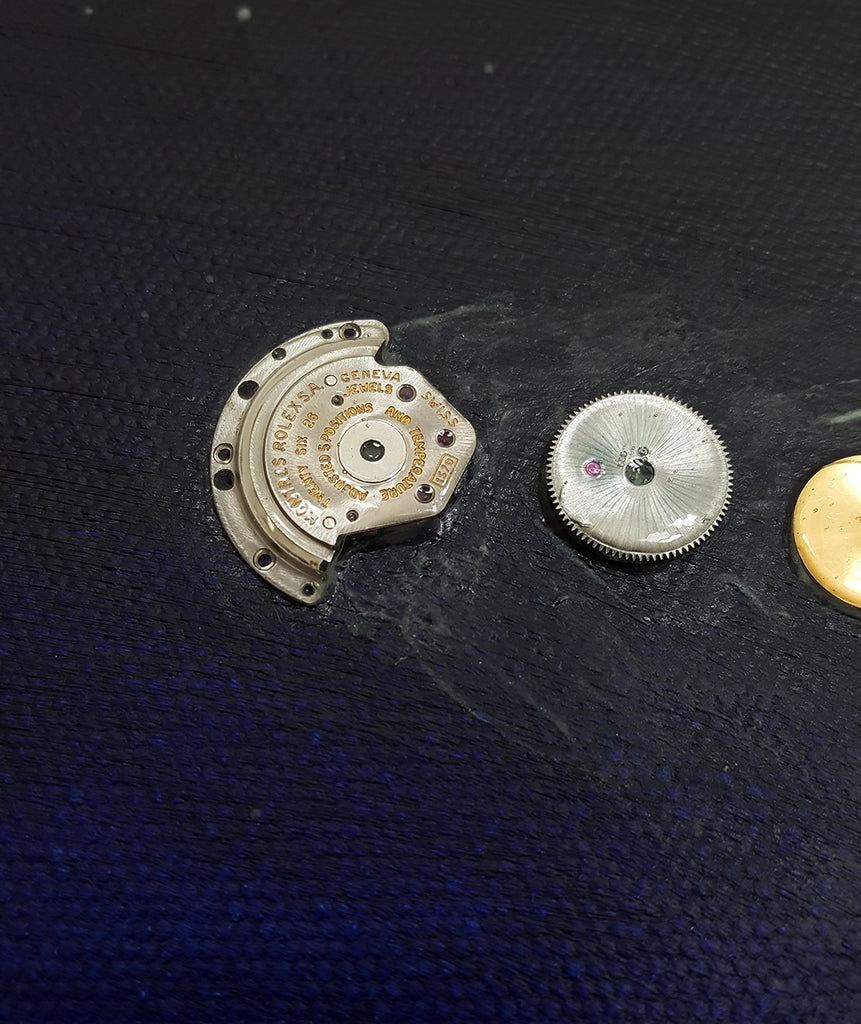 "Comet 1575" (11x14)
$2,499.00
This comet was made with an actual Rolex caliber 1575 Automatic Upper Bridge that was used in the Rolex GMT 1675 Pepsi model. The movement was a "1575" even though the bridge was stamped with 1570, it was used across a few Rolex watches.
The Rolex GMT Pepsi 1675 was worn in space by Ed Mitchell in 1971. He was Lunar Module Pilot of Apollo 14, and spent about nine hours on the lunar surface, that makes him only the sixth person to ever walk on the Moon.

The painting glows in the dark and features a very 3d cross-cu Earth so you can view the inner core, outer core, mantle, with volcano erupting lava. There is an iceberg floating off an ice-shelf in the ocean and some very cool 3d painted trees that pop out of the painting. The re is so much depth to this painting and like all Spacestronaut painting, they are painted on all the sides, so from any angle it's viewable.
Each painting comes with a Certificate of Authenticity which includes a signed letter with holographic ID number matching the handwritten note card attached to the back of the painting. These ID numbers our on an online database for reference.