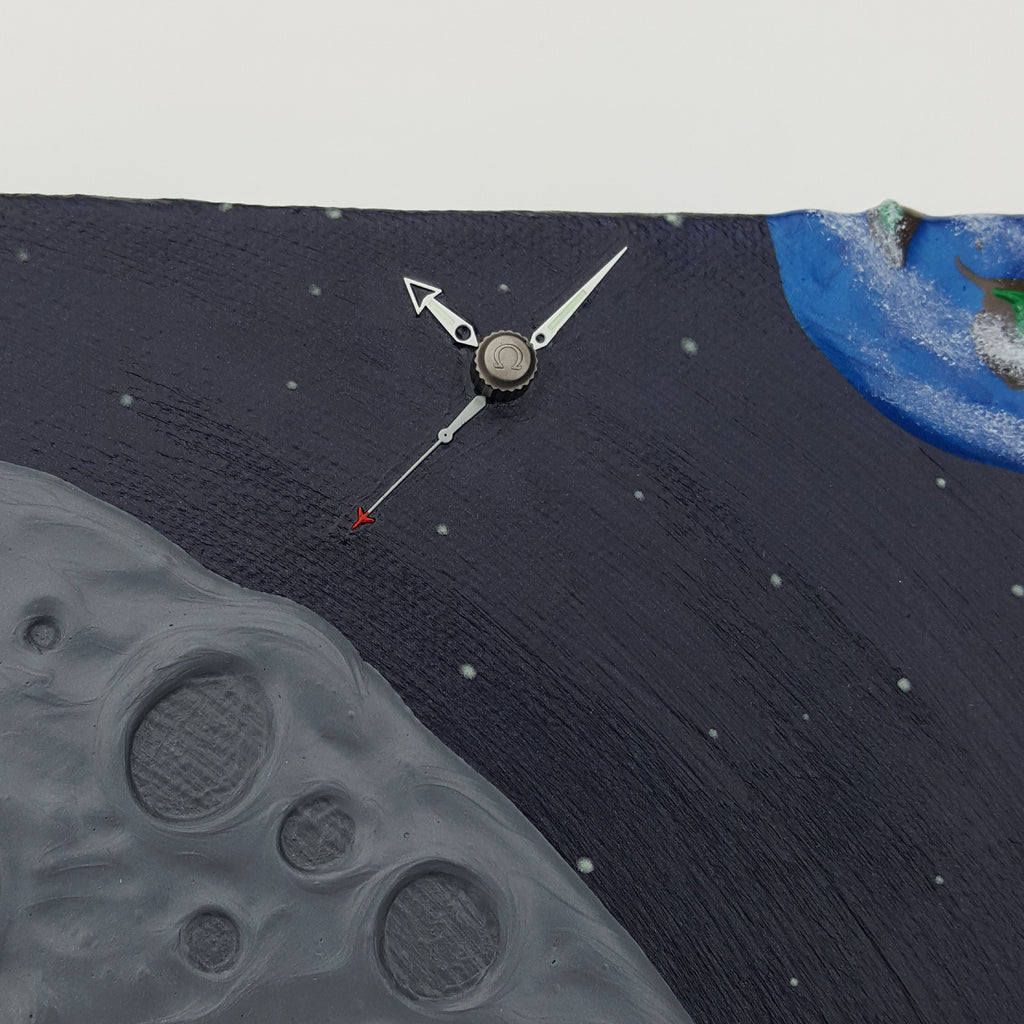 "Earth Side" - Omega Speedmaster Case Back & X-33 Hands Crown
$0.00
You all know of the Dark Side of the Moon, but what about the "Earth Side" ?
Omega has certainly made it's mark in the space race, taking credit for the first watch ever worn on the moon with the Speedmaster, and currently astronauts in space, right now as I type, are wearing Omega X-33 watches.
To honor that, this watch parts painting includes parts from both iconic Omega timepieces. The famous case back from a Moon Watch Speedy as a plaque on the Earth Side of the Moon and the actual hands and titanium crown from an X-33 as a satellite in space.
In kind of a reverse from a typical Spacestronaut painting, the Earth is painted in the corner rather than the moon, giving the effect of the plaque being on the side of the Moon facing the Earth.
This painting is 5in x 5in and comes with a small easel, shipped for free in the CONUS with code: SHIPFREE

Each painting comes with a Certificate of Authenticity which includes a signed letter with holographic ID number matching the handwritten note card attached to the back of the painting. These ID numbers our on an online database for reference.