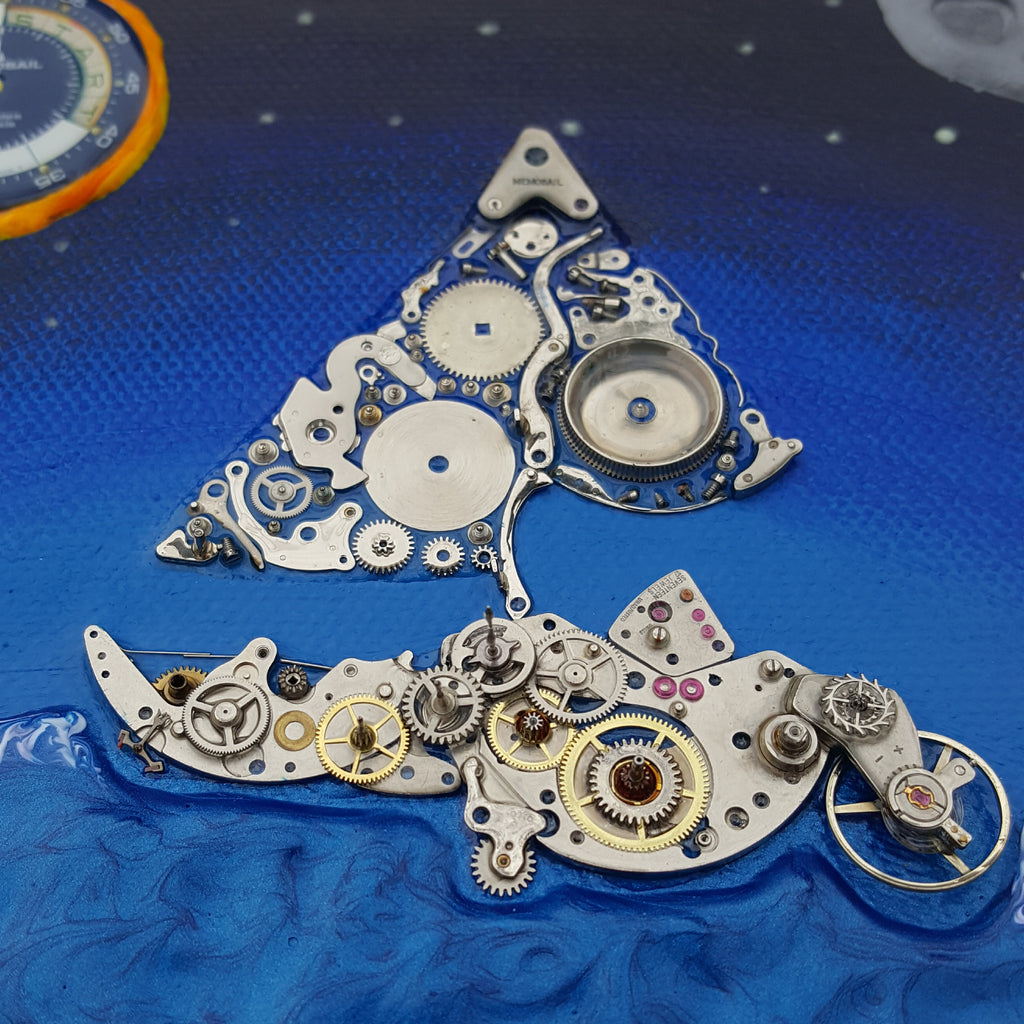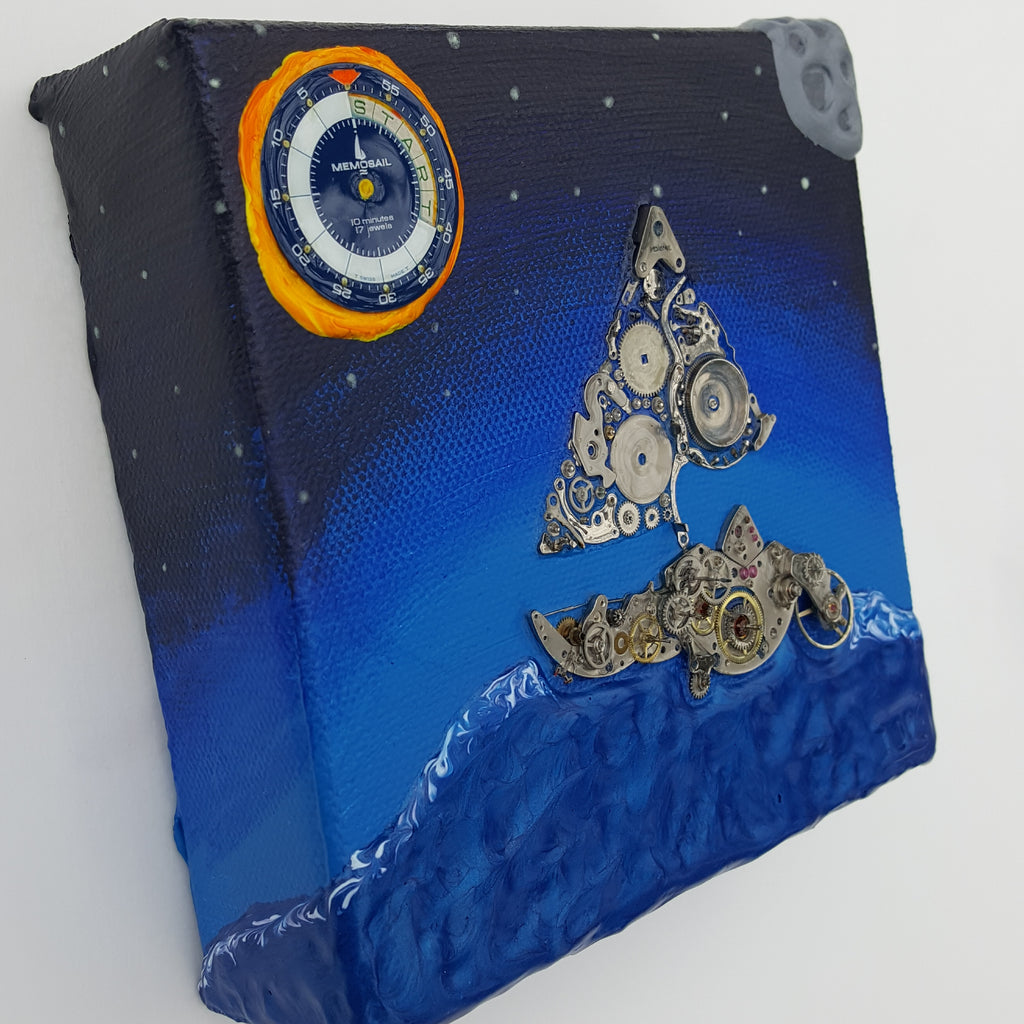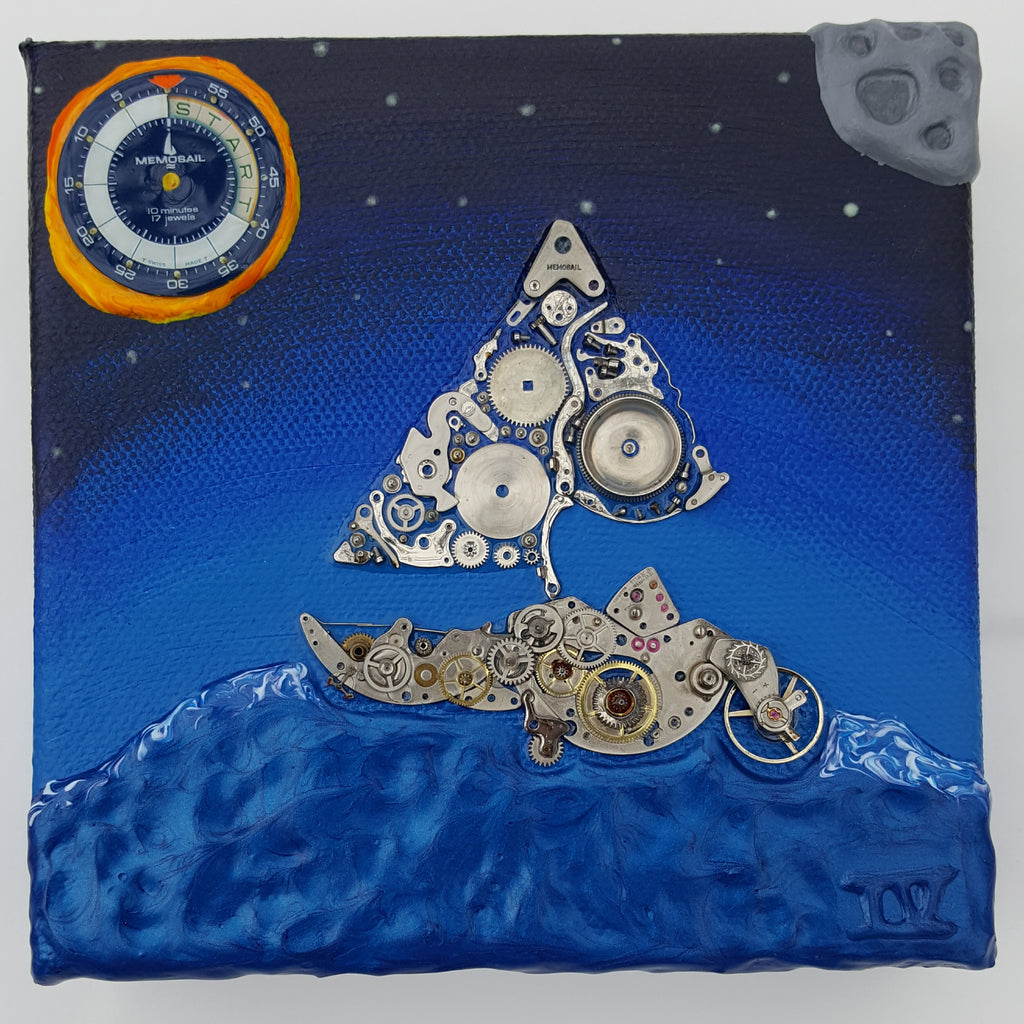 "Memosail Boat" - (5x5) Early Regatta Time Valjoux 7737
$0.00
The Memosail was one of the earliest regatta time countdown timers ever made. Powered by a Valjoux 7737 the countdown timer has a very cool window showing the 10 minute countdown all the way to "START". Felt right to make a sail boat out of these watch parts. =)

In this watch parts painting the dial was used as the sun and the countdown timer is set to "START". The majority of the movements parts were used to create the sail boat, even included the jewels, two as tiny life preservers. The boat sits a top of the ocean on rough seas with white caps.

The moon has huge craters, and is painted on 3 sides over the corner, as all Spacestronaut paintings are painted on all the sides.

This painting is 5in x 5in and comes with a small easel, shipped for free in the CONUS with code: SHIPFREE

Each painting comes with a Certificate of Authenticity which includes a signed letter with holographic ID number matching the handwritten note card attached to the back of the painting. These ID numbers our on an online database for reference.