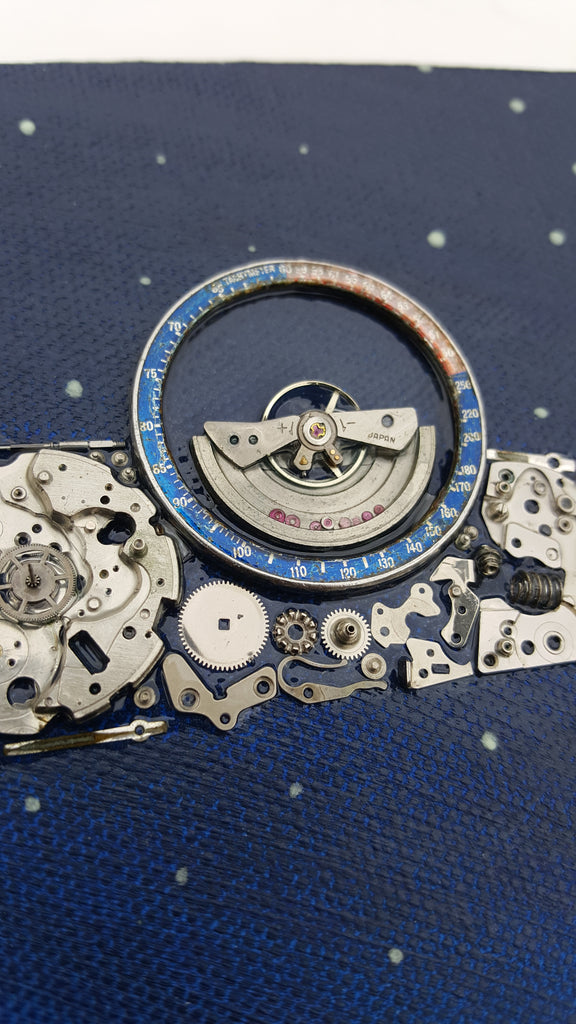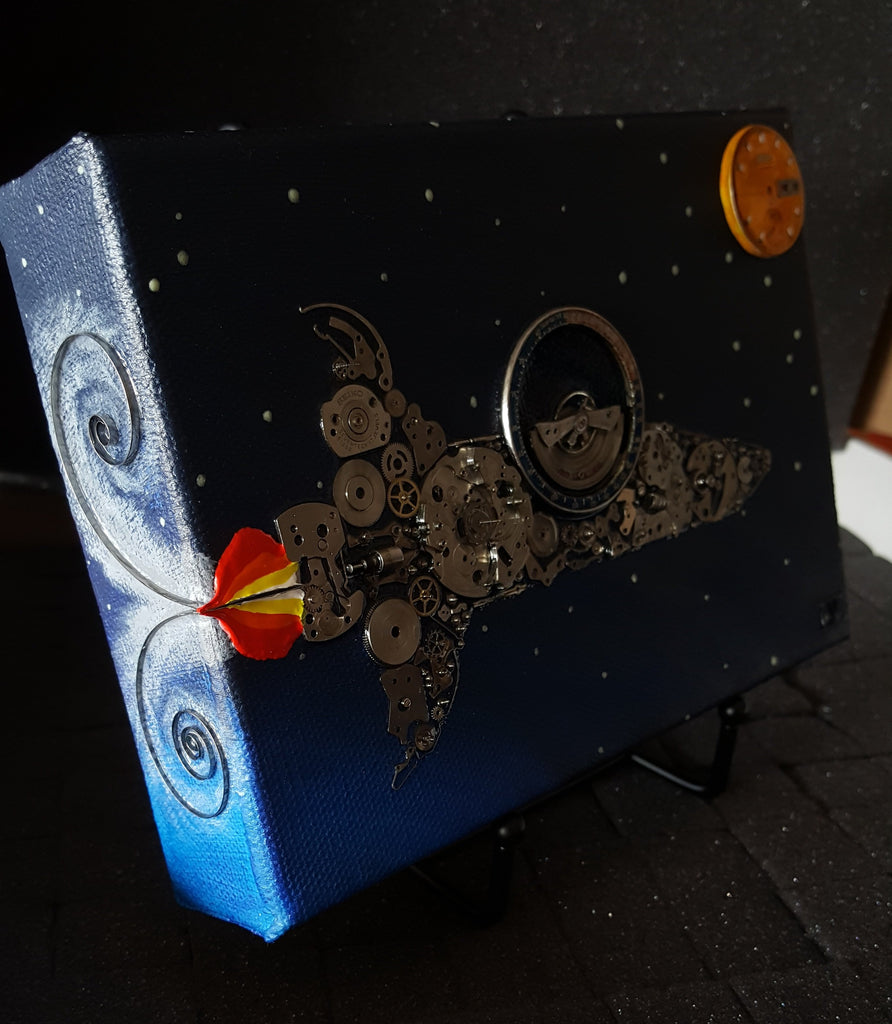 "Pogue One" - Seiko 6139A with Pepsi Bezel & Yellow Water 70 Resistant Dial
$0.00
The Seiko 6139A movement was used in the watch that Mr. William Pogue wore in 1973 on his mission to Skylab 4 on the Saturn IB rocket.
That made it first automatic chronograph ever wore in space. This watch parts painting honors that using a variety of parts from the Seiko Pogue watch and the full movement. The watch parts used including the Pepsi Bezel make up the rocket ship, the roman numeral day wheel and yellow/gold "water 70 resistant" dial.
The only thing not from the watch is the extra Mainspring I stole from another Seiko.... because it looks way cooler with two!
I had a hard time naming this one, but when pushing myself I thought of Bodhi Rook, the former Imperial cargo pilot that had to come up with a name for their ship... "Rogue One".
Plus, if I make another one, it could be "Pogue Two" =)
This painting is 5in x 7in and comes with a small easel, shipped for free in the CONUS with coupon code: SHIPFREE

Each painting comes with a Certificate of Authenticity which includes a signed letter with holographic ID number matching the handwritten note card attached to the back of the painting. These ID numbers our on an online database for reference.