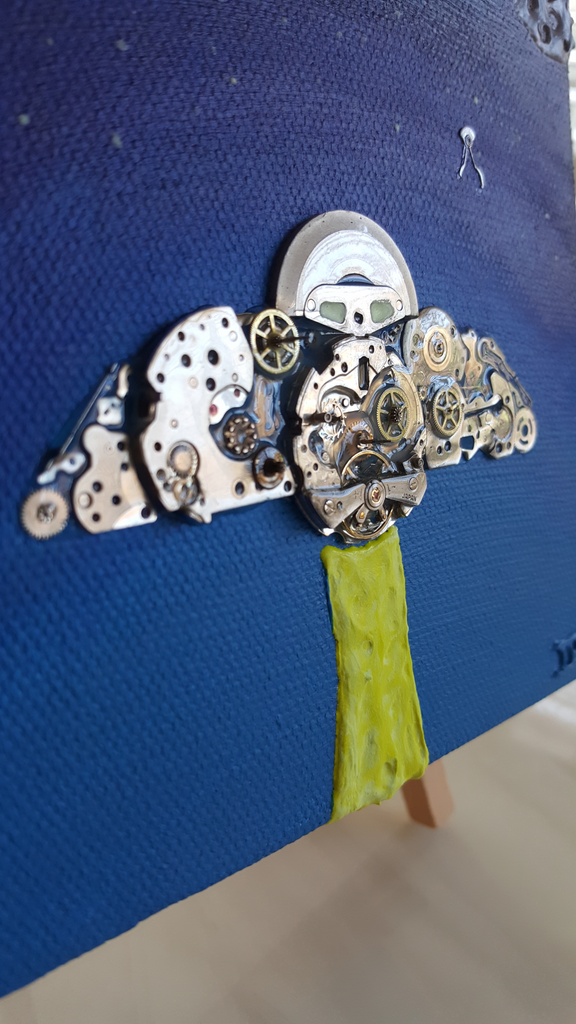 "Seiko UFO 1" - Watch Parts Painting With a Calibre 6138B
$0.00
The Seiko 6138B was used in the very popular "Seiko UFO" cases. So naturally I hunted down a 6138 B and immortalized it into a flying UFO, with beaming light coming out from under it, the day and date wheels are the Sun, since that is how we calculate our days and dates. The date is set to Friday the 15th, as that is when I completed it. The moon is very 3d with huge craters, and the stars and parts of the UFO glow in the dark.
This painting is 5in x 5in and comes with the small easel, shipped for free in the CONUS with code: SHIPFREE
Each painting comes with a Certificate of Authenticity which includes a signed letter with holographic ID number matching the handwritten note card attached to the back of the painting. These ID numbers our on an online database for reference.